Complete equipment for gravity beneficiation introduce:
The complete set of gravity beneficiation equipment, also known as the weighing and beneficiation equipment, is a beneficiation method that utilizes the differences in relative density, particle size, and shape between the sorted mineral particles, as well as the differences in movement speed and direction in the medium (water, air, or other relatively dense liquids) to separate them from each other. So what are the complete sets of gravity beneficiation equipment and gravity beneficiation equipment? Which minerals are suitable for different gravity beneficiation equipment? Next, we will provide you with a detailed introduction to the complete equipment for re selection.
Gravity beneficiation complete equipment 1: Jigging machine.
Jigging machine is one of the complete equipment for gravity beneficiation, which utilizes different mineral settling velocities to achieve the separation of light and heavy minerals in vertical alternating water flow. The complete set of gravity beneficiation equipment is suitable for selecting metal ores, such as tungsten and gold bearing placers, and selected tin ores. Its production capacity is 1-25t/h. The selected minerals suitable for jigs include tungsten ore, gold bearing placer ore, and selected tin ore. Its particle size has a wide range of applications and can be used to select fine-grained or coarse-grained materials, with a maximum particle size of up to 12mm.
Compared with traditional jigs, Jinqiang jigs have made some improvements in the slide valve. We have adopted a conical slide valve, which not only saves energy consumption but also reduces the failure rate by 80% and increases the processing capacity by 35%.
The complete set of gravity beneficiation equipment is equipped with a 2: 6s shaking table.
The 6s mineral processing shaker produced by Jinqiang Mining is suitable for different operations, and can be used for rough selection, sweeping selection, and selection. The coarse sand particle size is 0.5-2 millimeters, and the fine sand particle size is 0.074-0.5 millimeters. In addition, tungsten, tin, iron, manganese and other ores can be selected using a 6s shaker. The Jinqiang 6s shaking table utilizes asymmetric reciprocating motion of the bed surface for gravity beneficiation, and its principle is to use different weights of minerals to achieve mineral separation. The Jinqiang shaking table equipment adopts a cam lever type bed head, which can adjust the stroke and smooth the motor pulley adjustment by changing the position of the sliding head on the rocker arm.
Gravity beneficiation complete equipment 3: spiral chute.
One of the complete sets of gravity beneficiation equipment, the spiral chute is mainly used to select minerals with a particle size of 0.3-0.02 millimeters, such as tin, tungsten, iron, gold, monazite, zircon, rutile, etc. It is suitable for any metal or non-metallic mineral with sufficient specific gravity difference.
The gravity beneficiation complete equipment website provides information on gravity beneficiation complete equipment | gold gravity beneficiation complete mechanical equipment. To learn more about the quotation of gravity beneficiation complete equipment and gravity beneficiation complete equipment manufacturers, as well as the principle of gold gravity beneficiation complete mechanical equipment, and other product information, please consult Jinqiang Mining Equipment. The manufacturer sells directly, and the price is affordable. Welcome to purchase
Complete equipment for gravity beneficiation image: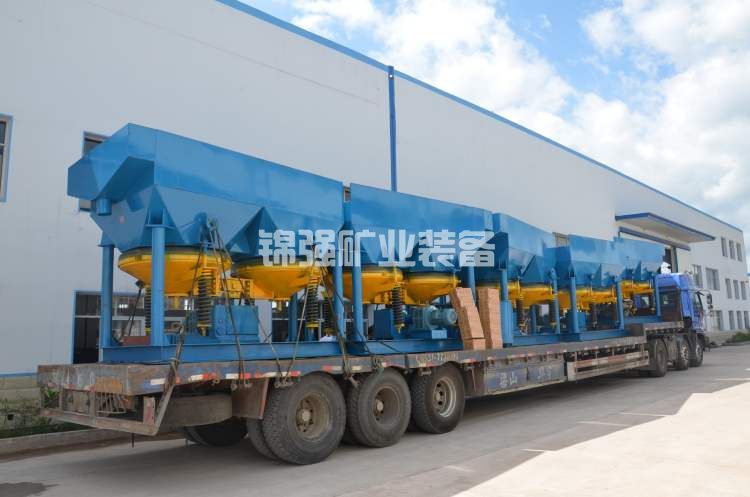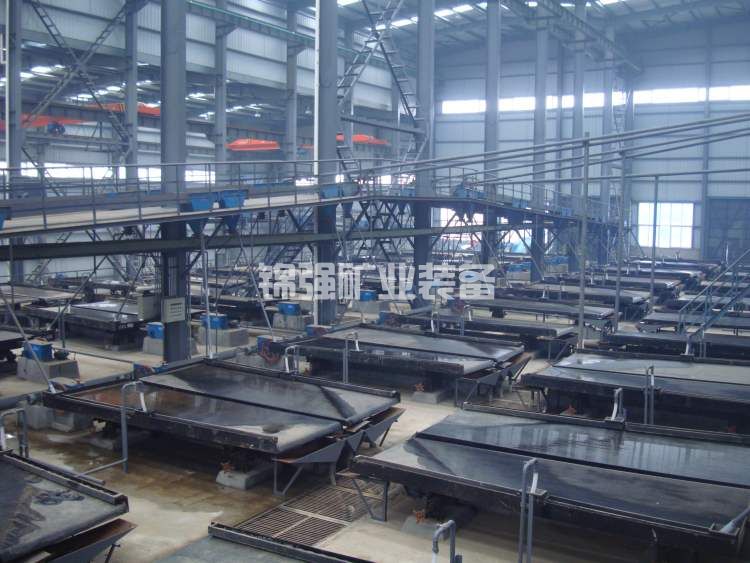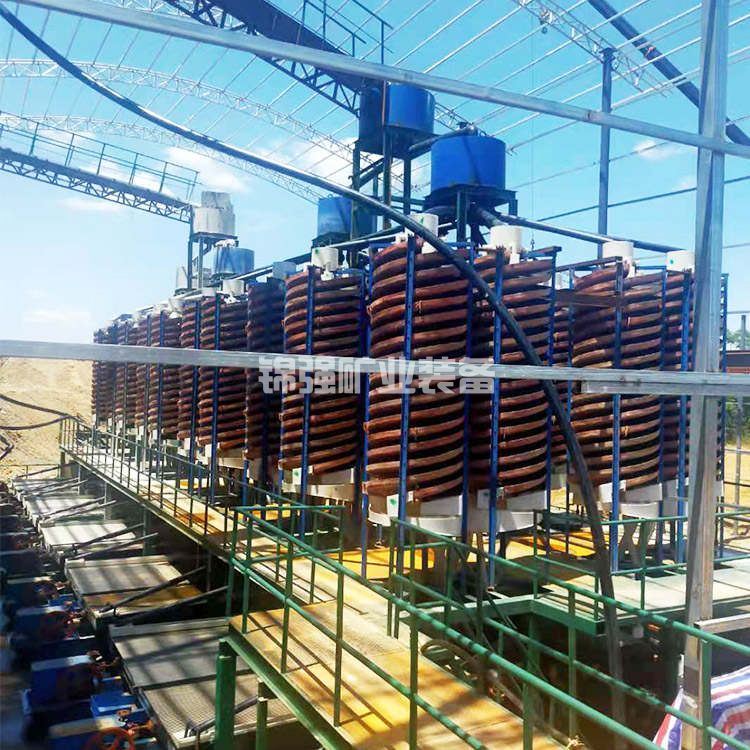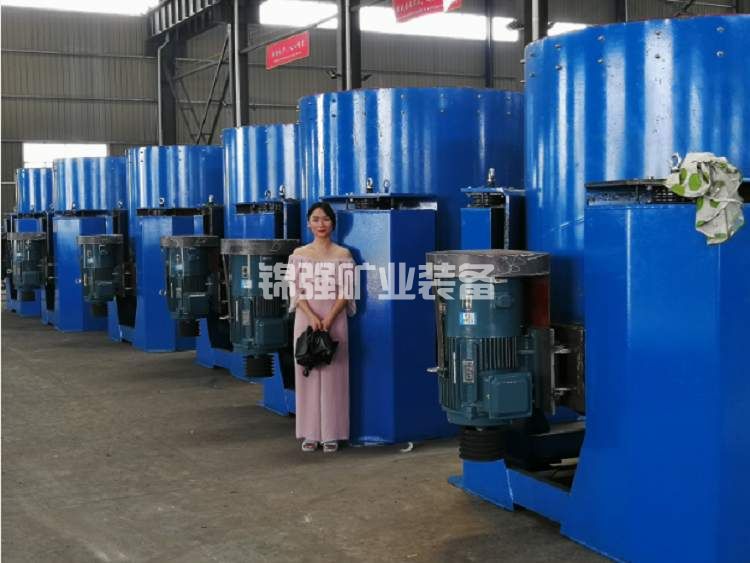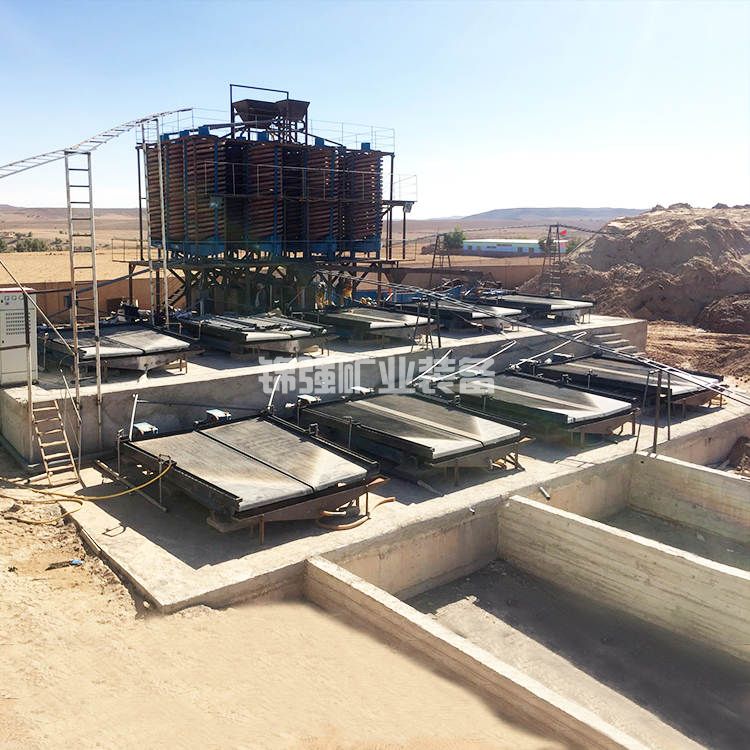 Complete equipment for gravity beneficiation related processes