What are the components of Tin ore beneficiation equipment:
Crushers, ball mills, spiral classifiers, hydrocyclones, vibrating screens, jigs, spiral chutes, shakers, flotation machines, drying machines, etc. The specific tin ore beneficiation equipment needs to be configured according to the tin ore beneficiation process confirmed by the customer.
Tin ore beneficiation equipment image: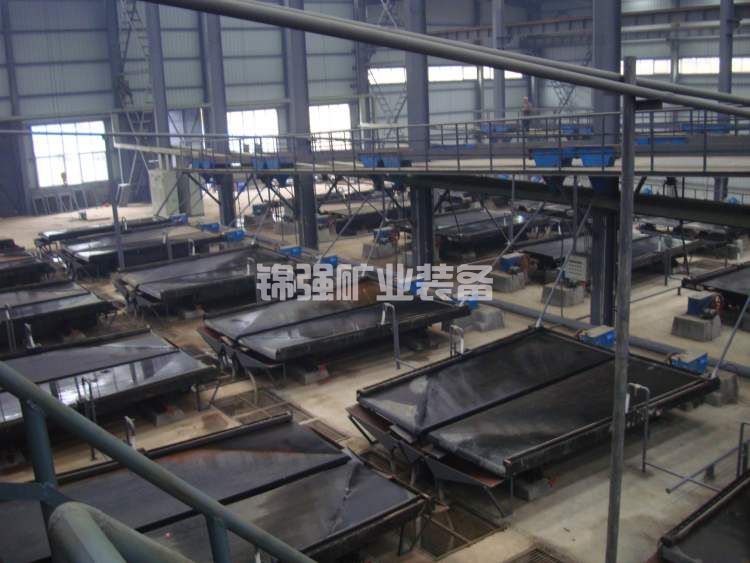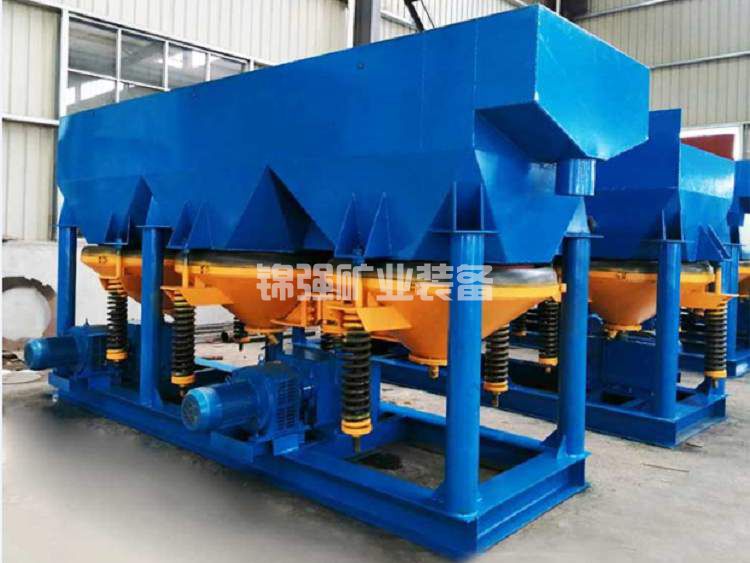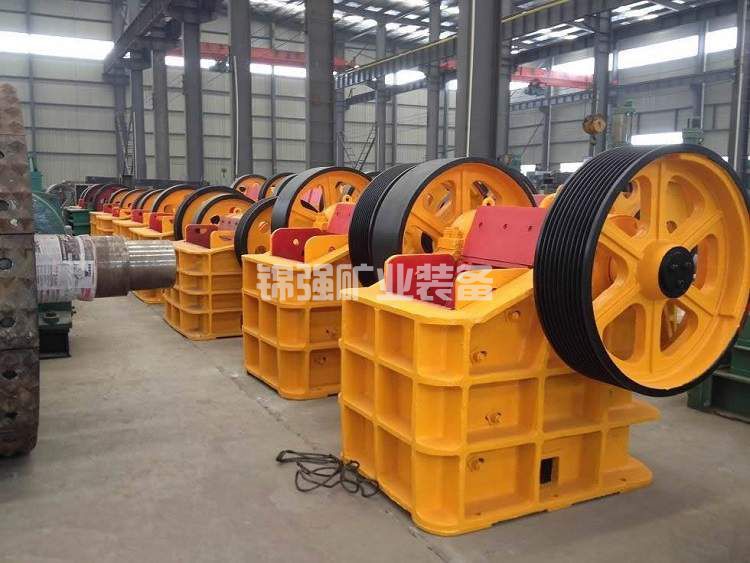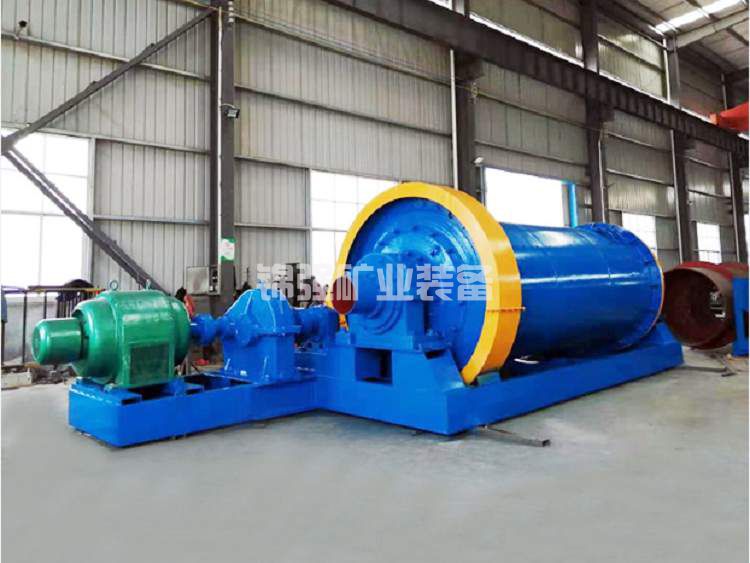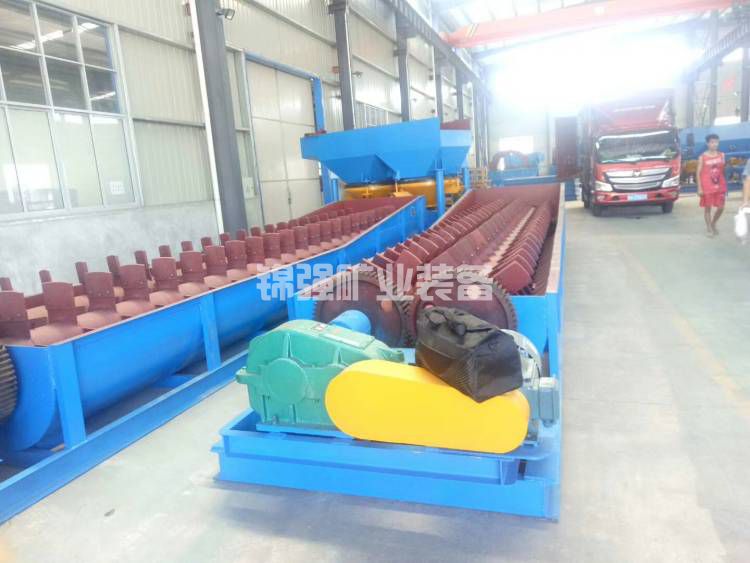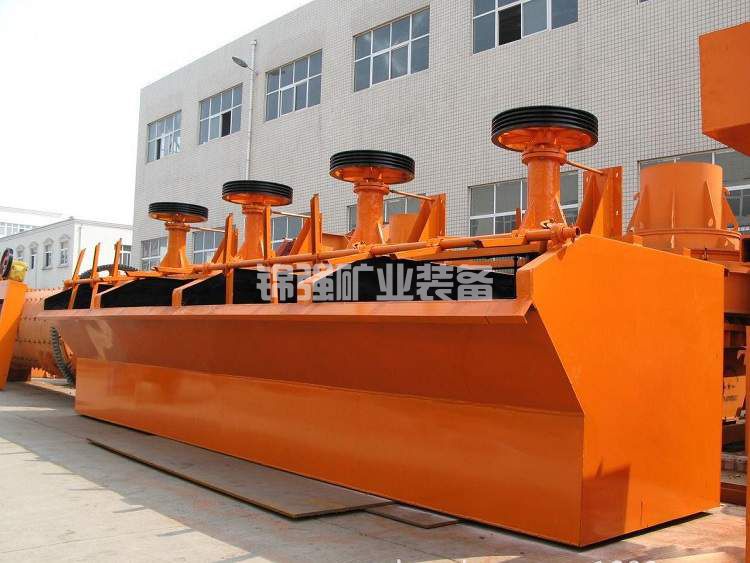 Tin ore beneficiation equipment introduce:
The domestic tin ore resources have large reserves and are distributed in provinces such as Yunnan, Guangxi, Guangdong, and Jiangxi. The tin concentrate obtained after mineral processing is an important raw material in fields such as metallurgy, chemical industry, construction, agriculture, atomic energy, aviation, etc. It can be used as a preservative, catalyst, stabilizer, ceramic industry emulsifier, etc.
Tin ore resources are abundant and of high economic value, making it a popular investment project that has attracted the attention of many investors. For tin ore processing plants, selecting a complete set of reasonable tin ore beneficiation equipment and designing scientific process flow plays an important role in promoting the growth of enterprise economic benefits. The tin ore beneficiation production line designed by Jinqiang for the properties of tin ore is scientific and efficient, and has received attention and recognition from Chinese customers.
Process Introduction:
Due to the higher density of tin ore compared to coexisting minerals, the gravity separation method is generally used for tin ore beneficiation. However, due to the presence of various iron oxide minerals in minerals such as magnetite, hematite, etc., these minerals cannot be well separated from tin ore using gravity separation or flotation. Therefore, magnetic separation or flotation operations are also used.
Application field:
The gravity separation method is a traditional method for treating tungsten, tin, and gold ores, especially placer gold and tin ore. It is also widely used in processing placers containing rare metals such as niobium, tantalum, titanium, zirconium, etc. Gravity separation is also used to separate weakly magnetic iron ore, manganese ore, and chromium ore.
The equipment and process design method for tin ore beneficiation are as follows:
Method 1: Tin ore beneficiation generally uses gravity separation method, as tin is heavier and somewhat similar to gold ore beneficiation. The proportion difference between tin and waste rock is significant, and re selection can achieve better results, environmental protection, energy conservation, less investment, and less spending. This is a good method for beneficiation of tin ore.
Method 2: With the continuous refinement of the ore fineness, flotation method has emerged. Since the ore contains Magnetite and Hematite, the flotation can not separate cassiterite well, so flotation and magnetic separation operations appear. At present, most tin ore beneficiation involves multiple beneficiation methods. Use magnetic separation to remove iron and flotation to remove other impurities.
The tin ore beneficiation equipment designed by our company consists of jaw crushers, ball mills, jigs, 6s shakers, flotation machines, drying machines and other main equipment, equipped with spiral classifiers, mixing barrels, thickeners and other equipment. The following is a detailed introduction to the main equipment.
1. Jaw crusher.
The jaw crusher is a specialized crusher designed based on the properties of tin ore. It has excellent targeting, not only high energy efficiency, high output, good effect, energy-saving, small size, simple operation, and reliable quality. It is an ideal tin ore crushing equipment with a high market share in the industry.
2. Ball mill
A ball mill is used to grind broken tin ore. It adopts advanced materials and excellent technological design, making it characterized by high production capacity, few faults, low cost, convenient operation, less energy conservation, and less pollution. At the same time, the ground tin ore slurry has good quality, controllable particle size, and good effect, providing superior raw materials for the emergence stage.
3. Flotation machine
The flotation machine is the key equipment of the entire tin ore production line. Adopting innovative European technology, combined with years of company experience, it has unparalleled structural and performance characteristics, with a market share of over 75%, which is green and environmentally friendly. High flotation accuracy, high quality, low energy consumption, low investment, and high returns.
4. Drying machine
The dryer is used to dry and dehydrate the flotation tin concentrate, and plays an irreplaceable role in the production line. It has the characteristics of low energy consumption, convenient operation, high environmental efficiency, and stable quality, and the overall effect is quite good.
Tin ore beneficiation process flow:
1. Crushing: Firstly, large tin ore is uniformly sent from the silo to the tin ore crusher for crushing treatment, and then screened reasonably through a vibrating screen. Stones that do not meet the requirements will be returned and continue to be crushed, and qualified stones will enter the next stage;
2. Grinding: Secondly, after crushing, qualified stones enter a ball mill and are wet ground with water, and then classified into different specifications by a spiral classifier. The unqualified slurry is sent back to the ball mill for re grinding, and the qualified slurry is sent to the next step;
3. Flotation: Next, the qualified tin ore slurry is matured, mixed with the reagents in the stirring drum, and then fed into the flotation machine. Utilize the flotation differences of ore particles to select available tin metal elements, namely tin concentrates;
4. gravity separation:Mud entry Φ 300mm cyclone, overflow and re flow Φ 125mm and Φ The 75mm hydrocyclone group removes fine mud, and the settling sand is concentrated and desulfurized by flotation before undergoing cassiterite flotation.
5. Dehydration: Finally, the flotation tin concentrate is sent to a thickener for preliminary dehydration and concentration, and then sent to a dryer to dry the finished tin concentrate powder.
Tin ore beneficiation equipment Related products