Jaw crusher equipment image: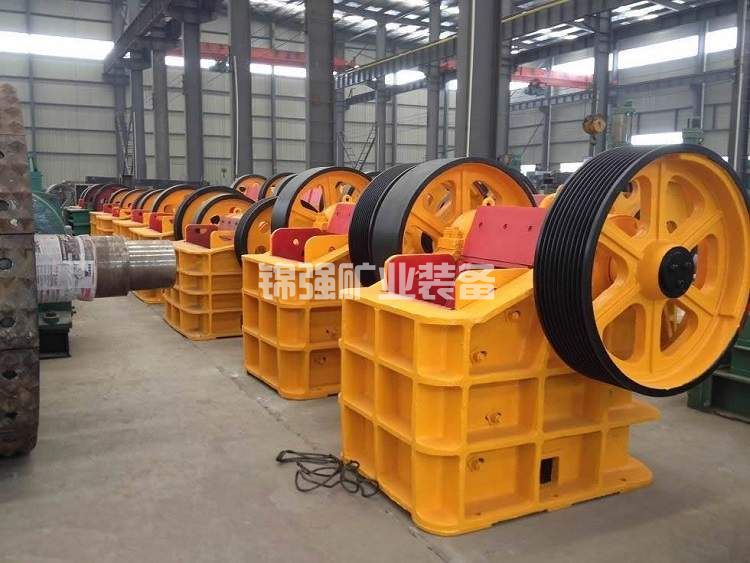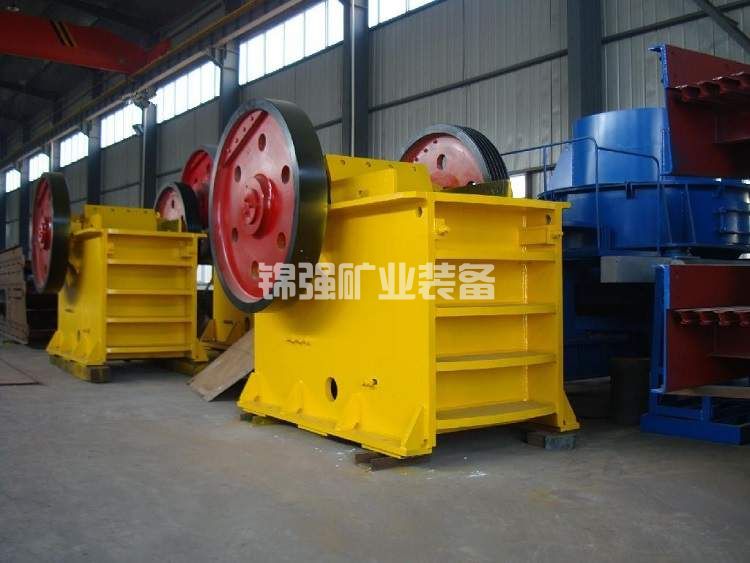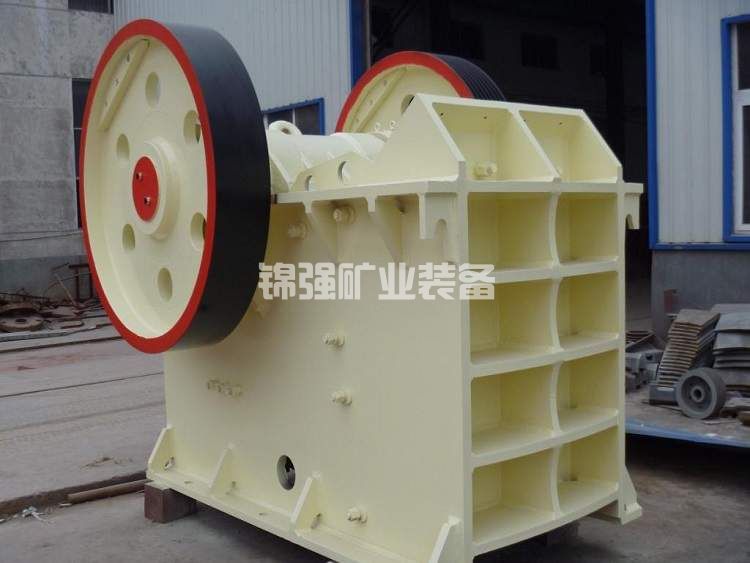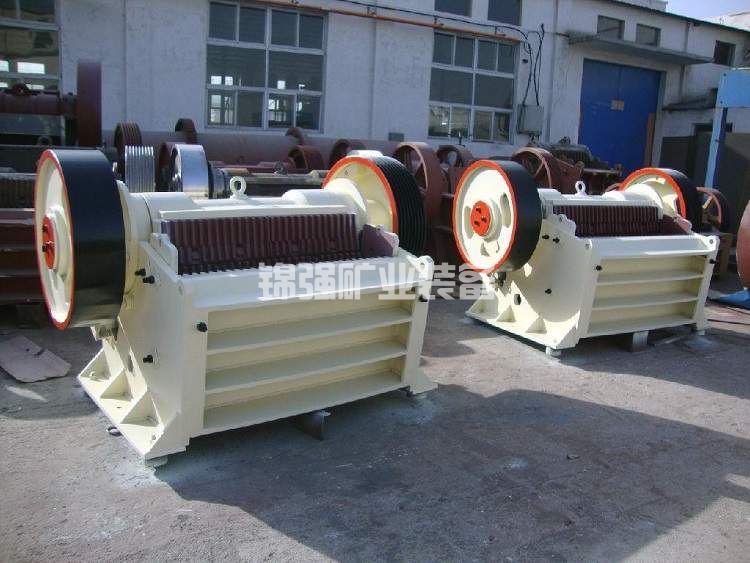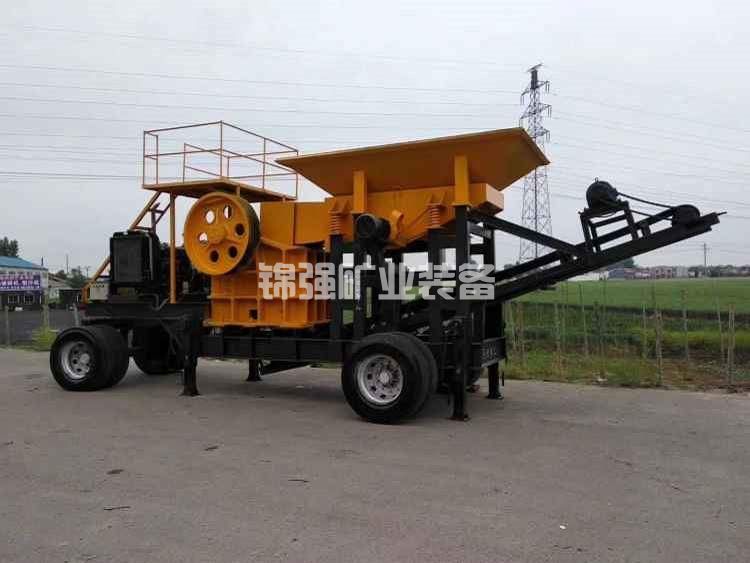 Jaw crusher equipment details:
Introduction to Ebo Machine:
The jaw crusher, also known as the jaw crusher or jaw crusher, is an early type of crushing equipment used to crush various ores and large materials with a compressive strength of 147-245MPa. Due to its simple structure, high intelligence, reliable operation, easy maintenance, and low production and construction costs, jaw crusher is widely used in industries such as metallurgy, chemical engineering, building materials, and transportation. At the same time, Jinqiang jaw crusher equipment continues to innovate and upgrade.
Advantages and characteristics of Jinqiang Ebaoji:
1. Integral steel frame base
Adopting a flywheel design, effectively reducing vibration and making the machine operate more stably. At the same time, the integrated structure of the motor base and host makes installation simpler, saves space, and reduces usage costs.
2. Higher crushing efficiency
The crushing chamber is deep and has no dead zone, improving the feeding capacity and output. Its crushing rate is high, the finished product particle size is uniform, and the particle shape is good. The brand new automatic control system achieves one click adjustment.
3. Reliable quality of moving jaw
The E type crusher is designed based on the company's over 10 years of experience in crushing industry engineering cases. It is technologically advanced and manufactured with high wear-resistant tooth plates, with high durability and long service life. The movable jaw assembly is made of high-quality cast steel, which is more sturdy and reliable.
4. Convenient discharge adjustment
The crushing chamber adopts a symmetrical V-shaped structure, which makes the actual feeding port width consistent with the nominal feeding port width, which is more conducive to quick and convenient adjustment of the discharge port. The jaw crusher equipment is also equipped with a wedge-shaped discharge port adjustment device, which is simpler, safer, and faster.
Supporting equipment for EBO machine:
A complete stone crushing production line should not only have a jaw crusher, but also be equipped with an impact crusher (cone crusher), circular vibrating screen, feeder, conveyor, etc. The specific equipment configuration and model selection are determined based on the customer's requirements for material characteristics, particle size, production capacity, and finished product particle size.
The price of the jaw crusher.
In addition to paying attention to the performance and quality of the EB crusher equipment itself, the price of the EB crusher is undoubtedly a concern for customers, especially for equipment with many manufacturers in the market, which should be purchased with caution. After all, the price of the jaw crusher is not cheap.
The prices of jaw crushers are generally different and are influenced by various factors such as equipment manufacturer, specifications, quality, region, and market demand. Different manufacturers of E crusher have different product performance and quality, and the price of E crusher also varies. Therefore, customers must purchase equipment from a reputable manufacturer when purchasing equipment from a jaw crusher manufacturer.
Manufacturer of EBO machine:
Jinqiang Mining Equipment has been focusing on mining machinery and equipment for over 10 years. The entire process of production, manufacturing, and sales of each EPB machine equipment is very scientific and rigorous. Through quality system certification, the specific price of the jaw crusher can be obtained through free online consultation and can also enjoy multiple discounts. There are also technical personnel to help you provide free installation, operation guidance, maintenance and other after-sales services, and we are dedicated to serving you 24 hours a day! For more than 10 years, we have spared no effort to combine market demand, absorb innovative crusher technology from abroad, and strive to create and produce generation after generation of Ebo crusher products. Our strength is strong, providing users with a large number of spot products. Welcome users to the factory for consultation and understanding at any time.
Jaw crusher Technical Parameter: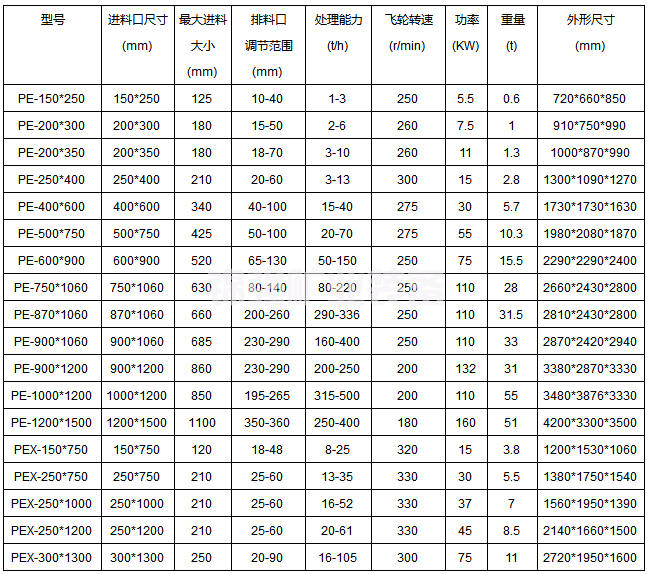 Jaw crusher Related products