titanium separation spiral chute equipment image: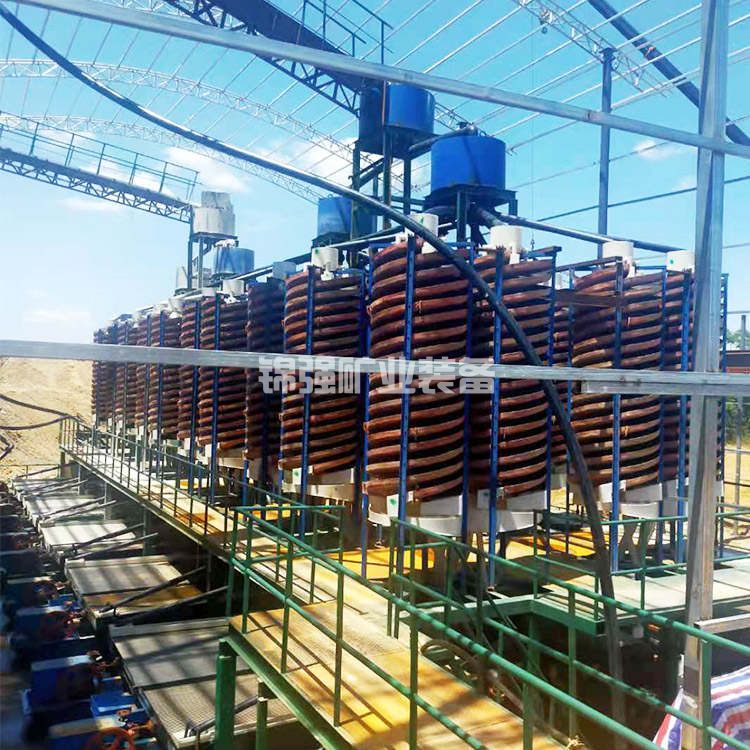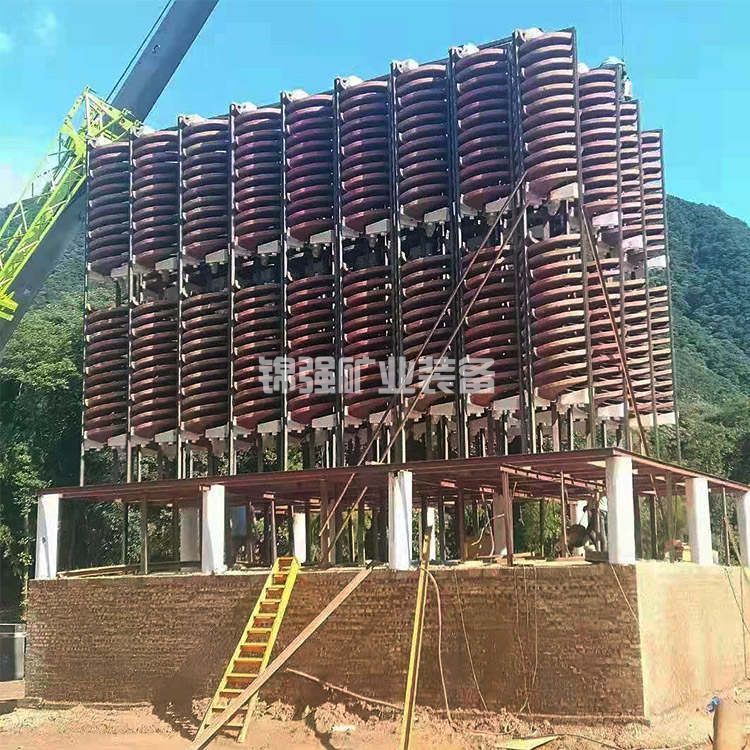 titanium separation spiral chute equipment details:
1、 Overview
The titanium separation spiral chute equipment is suitable for separating iron ore, Ilmenite, Chromite, pyrite, zircon, Rutile, monazite, phosgenite, tungsten ore, tin ore, tantalum ore, niobium ore and other non-ferrous metals, rare metals and non-metallic mineral bodies with different specific gravity from 0.3-0.02mm fine materials. The titanium ore selection spiral chute equipment has the advantages of stable and easy control in the selection process, wide range of allowable changes in ore concentration, high enrichment ratio, high recovery rate, small floor area, low water consumption, simple structure, no need for power, large processing capacity, simple installation, convenient operation, small investment, and fast efficiency.
2、 Equipment structure
Spiral chutes are composed of a feeding homogenizer, a cross (tripod), a feeding trough, a spiral trough, a cutting trough, a gathering hopper, and a trough support.
3、 Working principle
Erect the spiral chute, calibrate the vertical line, fix it in a suitable position with an iron frame or wood, and use a sand pump to deliver the mineral sand to the two feeding ports on the top of the spiral. Add supplementary water, adjust the concentration of the mineral slurry, and the mineral slurry will naturally swirl from high to low, generating an inertial centrifugal force in the rotating inclined flow rate. Based on the differences in the specific gravity, particle size, and shape of the mineral sand, the gravity and centrifugal force of the swirl will separate the mineral and sand, The concentrate flows into the concentrate hopper and is piped out, while the tailings flow into the tailings hopper and are piped to the sand tank, which is then discharged by a sand pump, completing the entire beneficiation process.
titanium separation spiral chute Technical Parameter: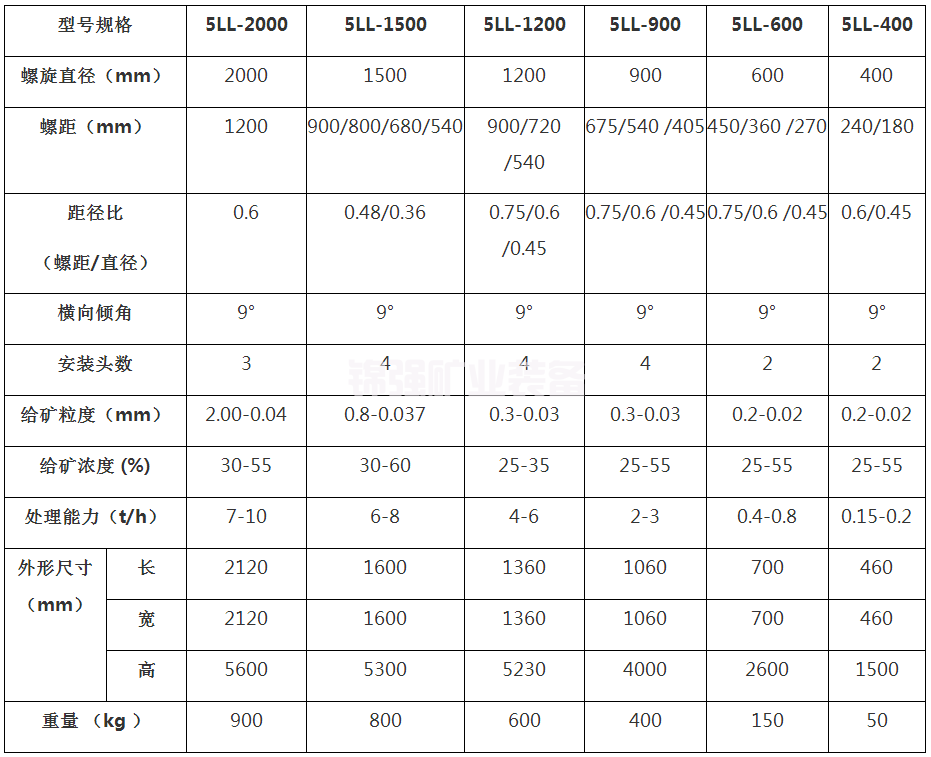 titanium separation spiral chute Related products