Jaw crusher equipment image: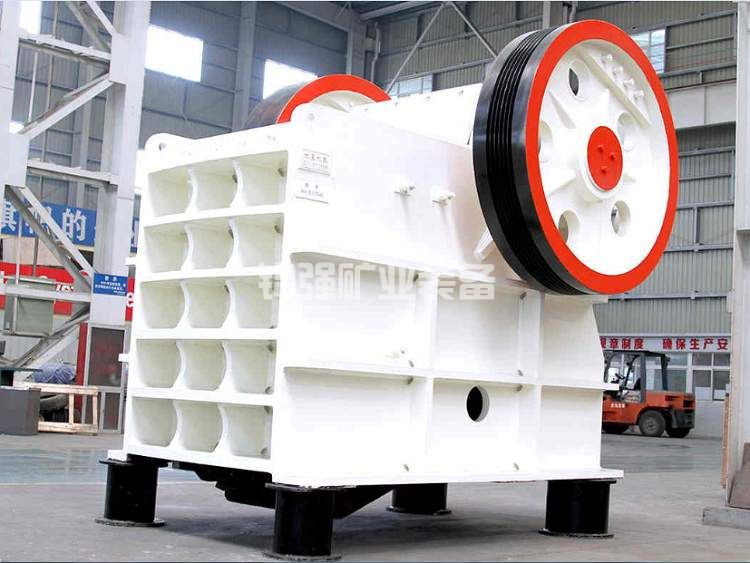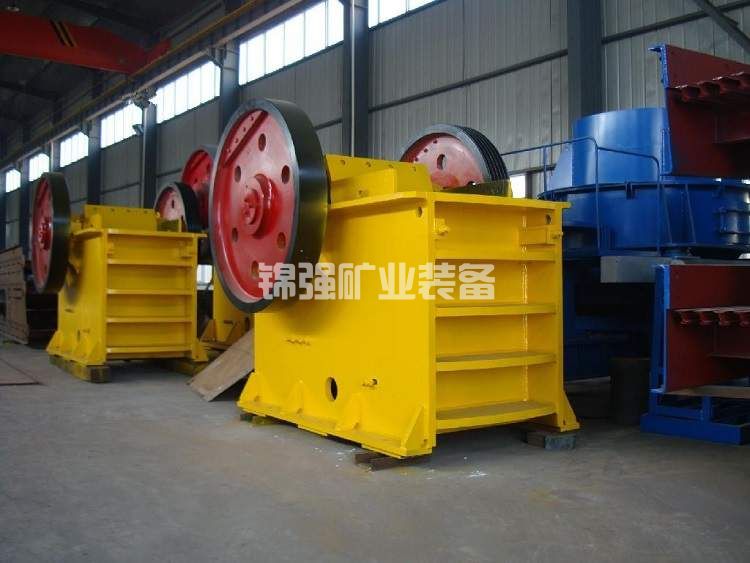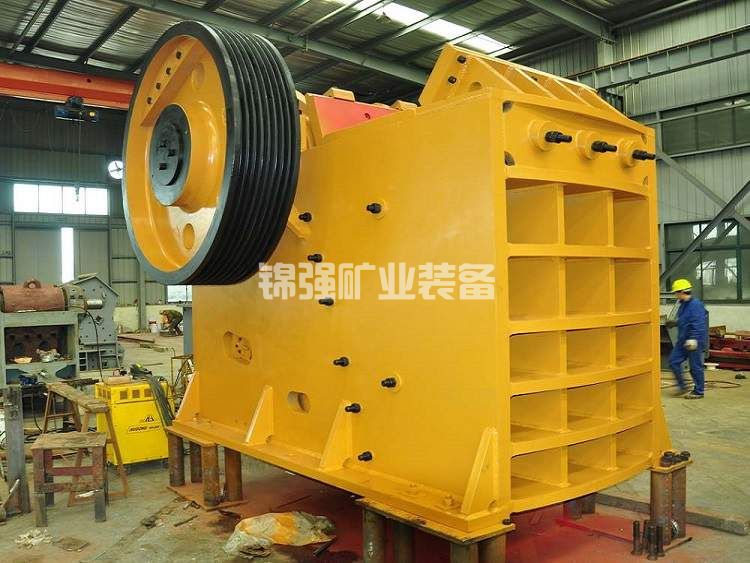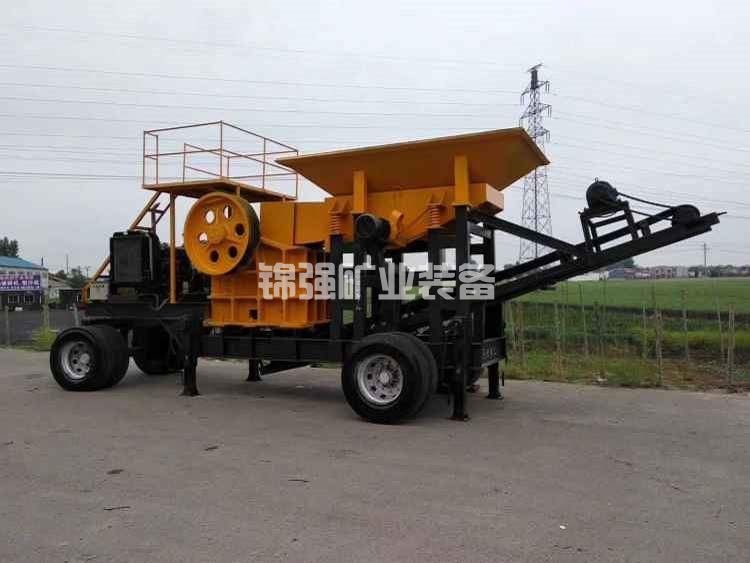 Jaw crusher equipment details:
1、 Introduction
The E type crushed stone machine is also known as E crushed stone, also known as Laohukou. In mining plants, it is often used as a mechanical equipment for extruding and crushing various raw materials with a tensile strength not exceeding 320Mpa. The large jaw crusher has the characteristics of large crushing ratio, uniform distribution of commodity particle size, simple structure, reliable operation, etc. It is widely used in mining, smelting plants, decorative building materials, roads, railway lines, water conservancy projects, chemical engineering and many other units.
The Hubei type crusher is used as a key coarse crusher and vertical crusher in mining, decorative building materials, basic construction and other units. According to the overall width of the feeding port, it can be divided into three types: large, medium, and small. Equipment with a total width of more than 600MM is classified as large and medium-sized equipment, while equipment with a total width of 300-600MM is classified as medium-sized equipment, and servers with a total width of less than 300MM are classified as small servers. The mining machinery jaw type jaw stone machine has a simple structure, and its production and manufacturing are very easy, making it reliable in work.
2、 Process principle
The entire process of crushing iron ore by a large jaw crusher involves adding raw materials to the crushing chamber of the crusher (an indoor space composed of fixed and movable jaw plates). Due to the regular reciprocating shaking of the movable jaw plates, when the movable jaw plates are close to the fixed jaw plates, the raw materials are crushed due to damage, fracture, and bending fracture. When the movable jaw is removed from the fixed jaw, the raw material that has been crushed to a size lower than the discharge port is discharged from the lower discharge port by its own weight. The raw material located at the upper end of the crushing chamber, which has not yet been crushed to a sufficient size, is once again crushed due to the jaw plate effect as it lands below the crushing chamber.
3、 Advantages and characteristics: 1. Easy to construct, very easy to operate, convenient for maintenance, and greatly shortened shutdown maintenance time; The 2 moving jaw plate is composed of high-quality cast steel parts, and the ultra heavy camshaft is produced and processed using forged blanks, promoting the server to have extraordinary reliability; 3. Choose higher and more durable camshaft rolling bearings to provide higher load-bearing capacity.
4、 In addition to paying attention to the performance and quality of large mining machinery jaw stone crusher equipment, the price of large mining machinery jaw stone crusher is undoubtedly a concern for customers, especially for equipment with many manufacturers in the market, which should be purchased with caution. After all, the price of large mining machinery jaw type stone cutters is not cheap. Large and large jaw crushers are generally different and are influenced by various factors such as equipment manufacturer, specifications, quality, region, and market demand. Different manufacturers of large mining machinery jaw stone machines have different product performance and quality, and the prices of large mining machinery jaw stone machines also vary. Therefore, customers must purchase equipment from reputable manufacturers when purchasing large mining machinery jaw type jaw stone machines.
Jinqiang Mining Equipment has been focusing on mining machinery and equipment for over 10 years. The entire process of production, manufacturing, and sales of equipment from each large Hubei crusher manufacturer is very scientific and rigorous. Through quality system certification, the specific price of large jaw jaw stone machines can be obtained through free online consultation and can also enjoy multiple discounts. There are also technical personnel to help you provide free installation, operation guidance, maintenance and other after-sales services, and we are dedicated to serving you 24 hours a day!
Jaw crusher Technical Parameter: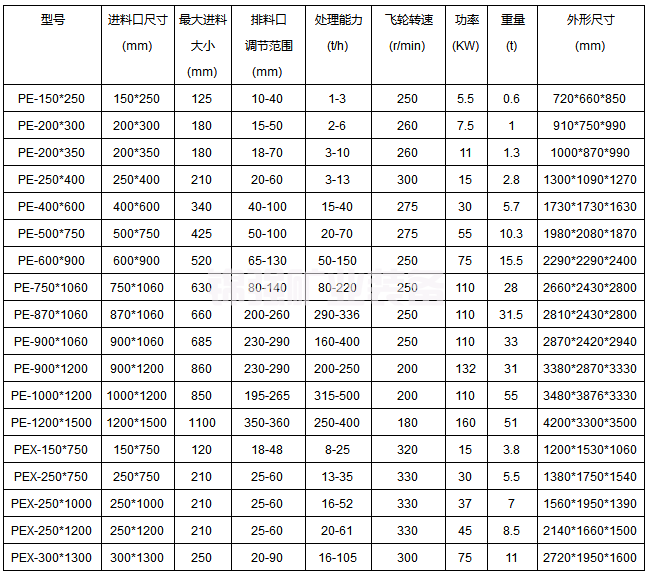 Jaw crusher Related products