Jaw Crusher equipment image: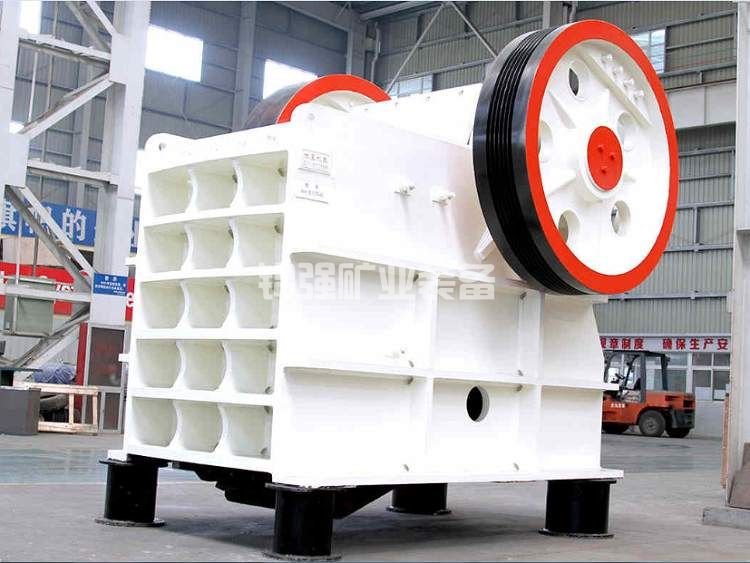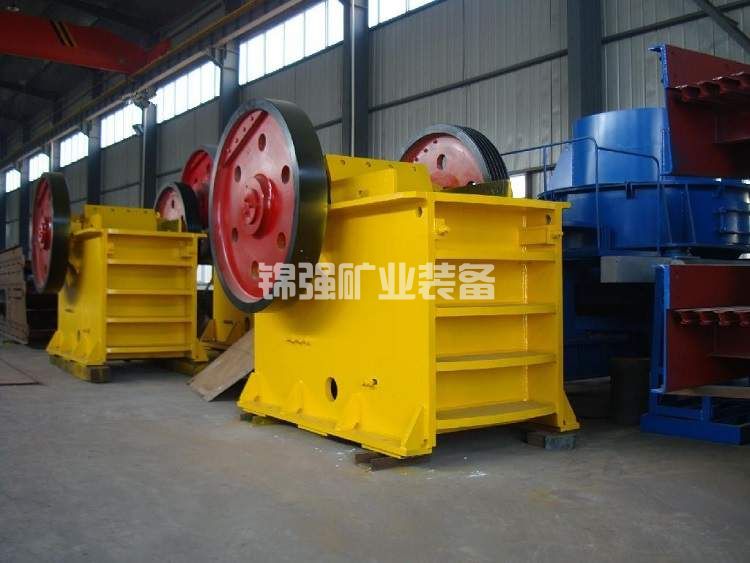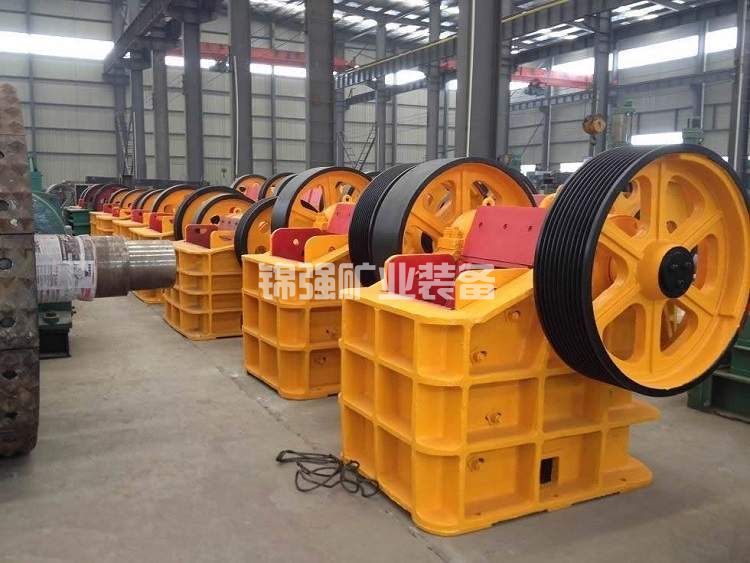 Jaw Crusher equipment details:
1、 Introduction
Jaw crusher equipment or jaw crusher is widely used in various engineering constructions, with a unique position and role. As an important equipment for stone crushing and rock crushing in engineering construction, the performance of the jaw crusher is very important. So before purchasing, it is necessary to conduct on-site inspections and maintain the equipment well in the application.
The jaw crusher equipment produced by Jinqiang is mainly used for crushing various ores and medium-sized materials. The jaw crusher equipment is widely used in industries such as mining, smelting, building materials, highways, railways, water conservancy, and chemical engineering. The high compressive strength of crushed materials is 320MPa. 2、 Advantages: The jaw crusher equipment has a high crushing rate, uniform product particle size, simple structure, reliable operation, simple maintenance, and low operating cost. 3、 Working principle: When the jaw crusher equipment is working, the motor drives the eccentric shaft to rotate through the belt pulley, causing the moving jaw cycle to approach and leave the fixed jaw, thereby squeezing, friction, rolling, and other multiple crushing of the material, causing the material to gradually fall from large to small until discharged from the discharge port. 4、 Application
The jaw crusher equipment was an early type of crushing equipment. Decades of application have proven the widespread application of jaw crusher equipment. Due to its good mechanical performance, simple and sturdy structure, reliable operation, easy maintenance, and relatively low production and construction costs, it is still widely used in industrial sectors such as metallurgy, chemical engineering, building materials, power, and transportation. The flywheel of the jaw crusher equipment uses mechanical power energy to store the energy in the empty stroke of the moving jaw, which is then used for industrial formation to make the mechanical work more uniform. The pulley also acts as a flywheel. Used for crushing various ores and rocks with a compressive strength of 147~245MPa in coarse, medium, and fine crushing.
5、 Jinqiang Jaw Crusher is a professional manufacturer of sand and gravel equipment. With 10 years of rich experience in the production of shredder equipment and the introduction of domestic and foreign technical talents, we have worked hard and flourished. For the past 10 years, we have spared no effort to combine market demand, absorb innovative crusher technology from abroad, and strive to create and produce generation after generation of jaw crusher products. Our strength is strong, providing users with a large number of spot products. Welcome users to the factory for consultation and understanding at any time.
Jaw Crusher Technical Parameter: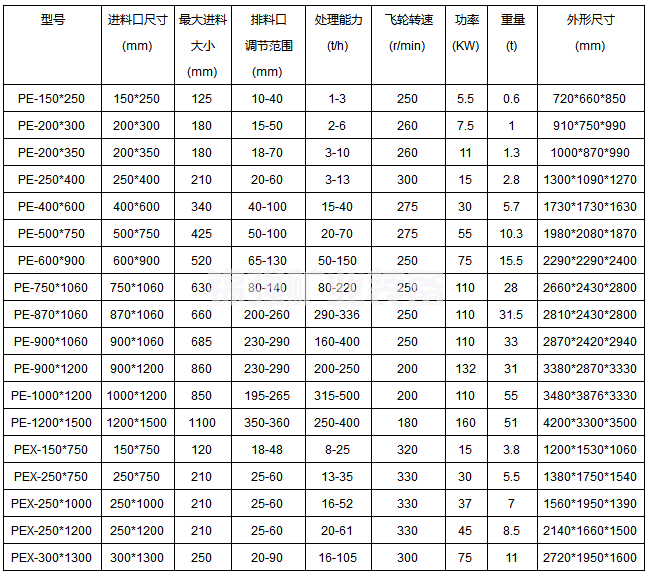 Jaw Crusher Related products