Ore washing machine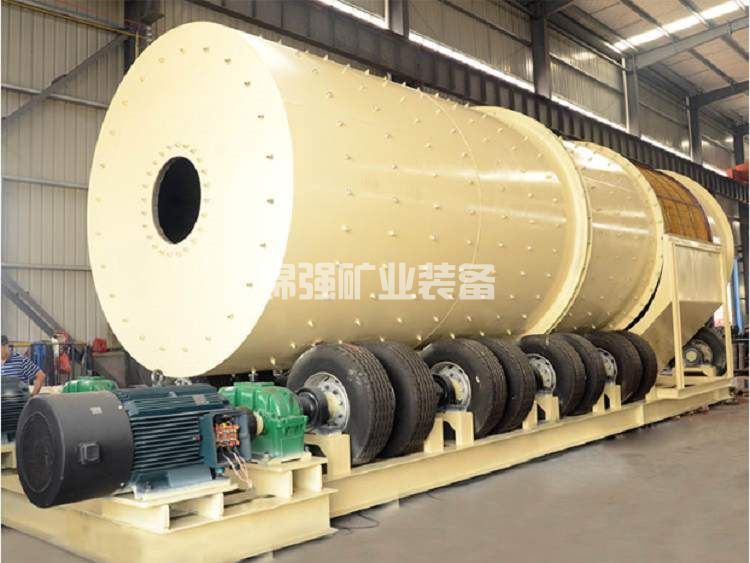 Mining washing equipment is a type of mechanical equipment used for cleaning iron ore. It is mainly divided into spiral washing machine equipment and drum washing machine equipment. The purpose of washing equipment is to remove clay materials from iron ore. The large drum washing machine equipment is widely used in the washing and desliming of phosphate ore and copper ore. It is usually used before crushing, reselection, magnetic separation, and flotation processes to remove harmful substances and improve work efficiency.
The large drum washing machine equipment is commonly used in the metallurgical industry for mining gray-black and non-ferrous plate blocks, as well as in steel and metallurgical plants, chemical plants, and decorative building materials. It has a high processing capacity and is an ideal mechanical washing equipment for achieving the cleanliness of iron ore and sandstone. The large drum washing machine equipment can prevent sand blockage and damage to crushing and screening equipment caused by sand-containing mineral raw materials. If the raw materials contain soluble, effective, or harmful components, they should be washed.
Jinqiang Mining Equipment specializes in the production of large drum washing machine equipment, washing equipment, and other mining beneficiation equipment. The large drum washing machine produced by Jinquiang has a competitive price as it is sold directly from the manufacturer. Additionally, they provide perfect after-sales service. Customers are welcome to choose and purchase more large washing machine equipment from Jinquiang.
Ore washing machine news

/

Related news